Today's non-clinical spotlight focuses on John Wagner, DPT, MBA who went from physical therapist to a hospital Director of Operations at UnityPoint Health.
---
This post may contain affiliate links or codes. This won't increase your cost, but it helps keep TNCPT alive, and free of annoying ads! Thank you for your support. 🙂
What is your full name and title?
John Wagner, DPT, MBA
Director of Operations for UnityPoint Health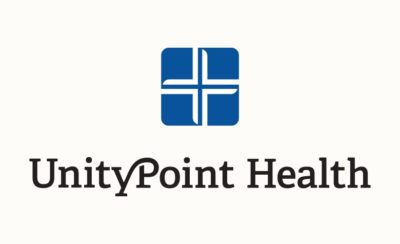 Where did you attend PT school, and when did you graduate?
University of Iowa 2008
What did you do when you first graduated, and for how long?
My first job was as a physical therapist at a large hospital, floating between the inpatient orthopedics, medical-surgical, and rehab units.
I did this for almost two years before transferring to another UnityPoint facility: a small critical access hospital.
What did you do next?
I worked as a physical therapist, primarily in outpatient orthopedics, along with inpatient acute and skilled nursing care.
After a year and a half, I had the opportunity to become the director of the therapy department (PT, OT, speech, and athletic training).
At what point did you realize you wanted to do something non-clinical in nature?
After managing the department for three years, the department was excelling but I felt like I wasn't having as big of an impact on patients as I had hoped.
My role as a PT felt more like Sisyphus, continually rolling my stone up the hill.
Many patients were, for lack of a better term, "frequent flyers" who kept returning with the same issues. It seemed like a large part of their problem was psychosocial, in additional to their physical issues.
Trying to deal with those other social determinants of health left me burned out.
I started to feel like hospital administration might be a better opportunity to leave my mark on this world.
How long did you hold that role as a Director of Rehab Therapy?
Three years.
What did you do as your first non-clinical role?
Director of Performance Improvement. I was responsible for the hospital quality measures, specifically working with departments to cascade and align performance improvement efforts with hospital and system strategies.
In addition, a role was created as "Employer Relations" to begin carrying out a direct-to-employer strategy for linking our services with community businesses.
Your role was Director of Performance Improvement, Risk Manager, and Employer Relations. That's a mouthful. What was that role like?
Jack of all trades, master of none.
I went from feeling like an expert (as a PT and department director) to a novice in a new field.
How did you hear of that role?
My CEO knew I was looking to have a bigger impact on our organization and in our community.
He knew that the previous PI Director was going to be leaving, and suggested that I apply for it. He felt like my skill set was a good match for what this position had been lacking.
Did you have to apply formally for that role?
Yes. The position was posted and I interviewed against two other internal candidates (both nurses) for the job.
What was a day in the life like for you?
I spent a lot of time running reports, compiling data, building dashboards, and presenting information.
Many department managers felt like performance improvement was a chore or "check the box" activity, so I spent a lot of time working with them to find meaningful activities and goals.
What were the pros and cons?
I felt like I was impacting the organization on a larger scale by raising the level of quality and performance. Managers needed help knowing how to make meaningful improvements, and I have been able to help guide that process.
In therapy, we are great at taking measurements, establishing goals, and determining a plan to reach those goals. This job was essentially the same thing.
The challenge has been doing that in a way that doesn't add more to people's plate. Everyone is busy, and PI can feel like one more thing to do.
Did you need any special education to get there?
It wasn't required, but I took the Institute for Healthcare Improvement courses for quality improvement.
At what point did you start to get the itch to do something more?
I missed managing people.
I felt like one of my strengths, stemming from my background as a clinician, was being able to work with people to understand their needs and find ways to help them.
What did you do next?
After a year, our executive team decided to do a "reorganization" as the CEO and CNO had a large share of the direct reports.
Aligning with my direct-to-employer efforts, we moved the managers of therapy, lab, occupational/employee health, housekeeping, and infection prevention to report to me—along with all of my previous PI responsibilities.
My job title changed to the ambiguous "Director of Operations" to be more encompassing of the work.
How did you hear of the hospital director of operations role?
This was an evolution of roles and reorganization of responsibilities to create a better distribution of the executive team's workload.
Do you think you needed your MBA to get there?
My experience as a department manager exposed me to a lot of business and financial aspects of the hospital we don't typically receive in DPT school.
The on-the-job training was helpful for me as I progressed, but once I started being responsible for departments out of my scope of practice, I felt like I needed a more formal education around aspects of business.
I debated between the Master of Business Administration and a Master of Healthcare Administration, but ultimately decided on an MBA.
I felt like my nearly 10 years of healthcare experience had exposed me to enough of the nuances of healthcare that I could focus my master's program on business. The particular degree I earned also had a specialization in Healthcare Management.
While I don't believe that it was required, I think it has filled in the gaps of my knowledge that I haven't gotten yet from work experience.
What are the biggest challenges and rewards of the role?
Healthcare is changing at a rapid rate. Expenses are increasing and reimbursement is on the decline. Payment models are shifting from fee-for-service to value-based reimbursement.
Being able to build and support programs for these changes, particularly in departments out of my scope of practice, is certainly challenging. But that does present the reward also.
It is an opportunity for personal growth, while also positioning our hospital and community to be successful into the future.
Did you read any books or listen to any podcasts …or get any additional training that you think helped you in your career?
Do you have any special advice for other rehab professionals who might want to take a similar path into hospital leadership?
Rehabilitation touches so many aspects of not just healthcare, but also society.
I think as we search for personal passions as our physical therapy careers progress, we need to realize that we are more qualified for other jobs and roles than we might initially think.
Particularly with hospital leadership, rehab professions should not be afraid to ask for additional responsibilities outside of traditional therapy work.
Our training focuses on empathetic care, comprehensive and evidence-based practice, and sound problem solving. Those are primary skills of any hospital leader.
What is next for you?
I hope to continue to add responsibilities to broaden my scope of influence and leave my mark on UnityPoint Health and our community.
I don't know if that means becoming a chief executive officer (CEO) or something else. The job I have right now didn't exist five years ago, so I know that my future is always an open book.
Any last bits of advice?
In our organization we talk a lot about "transformative change." What can you do to be transformative? Find that answer and you will find success.
---
Thanks for your insight, John!