Non-Clinical Resources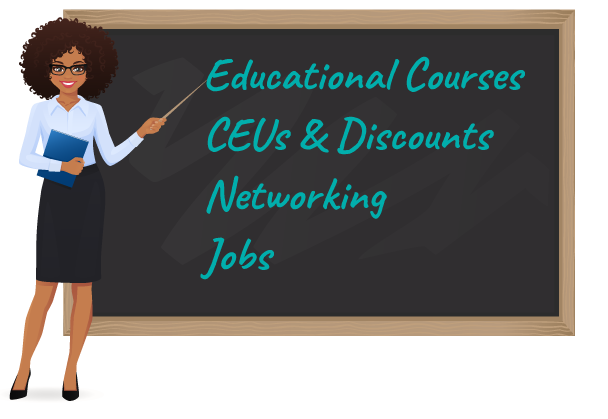 When I realized I needed a plan B, I had no idea where to start. That's why I've put this site together, including tons of helpful resources to help you on your non-clinical journey.
Overwhelmed and unsure where to start?
I recommend that you start out by figuring out what you want to do next, then making a plan. You can explore the following resources:
Non-Clinical Spotlight Series (FREE)
Discover tons of non-clinical career paths that various PT, OT, and SLP professionals have taken.
Gain the confidence, direction, and strategic vision that you need to build a successful non-clinical career. Non-Clinical 101 is my flagship course: a step-by-step guide walking you through the entire process of going non-clinical. It's filled with tons of resume templates, interview prep questions, negotiation tips, networking advice, LinkedIn hacks, and SO much more!
Get non-clinical job listings, career advice, discounts, and more—all sent directly to your inbox, and totally FREE!
Wanna be an entrepreneur?
It's hard work, but it's super fun! And I've compiled all my favorite resources for you in one convenient spot! Or, if you already know that you want to create and monetize a blog using your existing expertise, here's a great course for you…
Learn the skills, strategy, and techniques you need to build a profitable blog—without selling your soul or being a slimy salesperson in the process. I teamed up with Chanda Jothen, PT, DPT, another highly successful blogger, to create this comprehensive and fun guide to blogging.
Ready to apply…but need resume and cover letter help?
If you know what you want to do, and you're confident you have the right background to get there, I've got you covered, too!
Non-Clinical Career Crash Courses
I created low-cost career crash courses for the most popular non-clinical career paths out there. These are for therapy professionals who want to explore a specific career in-depth, and need some help figuring things out.
Looking for third-party education and CEUs?
From writing courses to non-clinical CEUs, I've compiled tons of third-party resources to help you build your skills and polish your resume!
MedBridge Education Save $175 on unlimited courses on the platform with the best selection of non-clinical CEUs (Code: TNCPT)
Continued Get a free bonus month on top of the already-cheapest unlimited CEU platform. You can choose PhysicalTherapy.com, OccupationalTherapy.com, or SpeechPathology.com (Code: NCPTBONUS13)
Health Writer Hub: Breaking into Health Writing Save 60% on the best course for budding health writers
Coursera Explore free and low-cost online education on everything from user experience to data analytics and health informatics!
Udemy Enroll in low-cost courses to help you learn software like MS Office, Adobe Creative Suite, and much more!
Want to network with other non-clinical professionals?
Join my free non-clinical networking and job postings Facebook group!
Looking for non-clinical jobs?
Join my free email list to have non-clinical jobs sent directly to your inbox!
Want to stay in the clinic, but need HELP?
Bless you. Our best clinicians should not be leaving the clinic in droves! I've found some great resources to help you fight burnout and be a resilient practitioner!